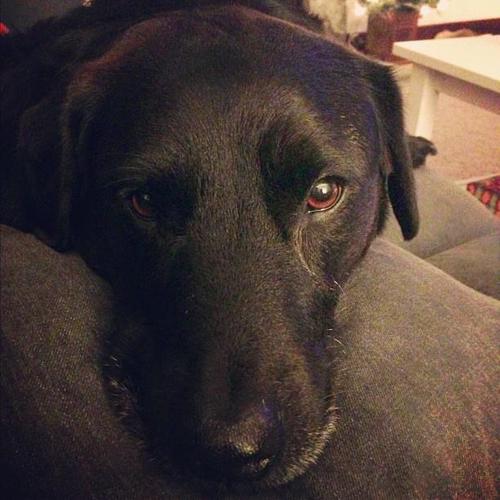 We had to have Atticus put to sleep yesterday. I met him when he was 2-3 years old, adopting him from the Richmond SPCA.
At the SPCA, I walked down the long aisle and near the end was this lump of black fur, curled up and facing away from the front of his enclosure. I tapped lightly on the fencing and he lifted his head and looked over his shoulder at me, slowly standing up and walking over to me. Sniffed my hand and gave me a few licks.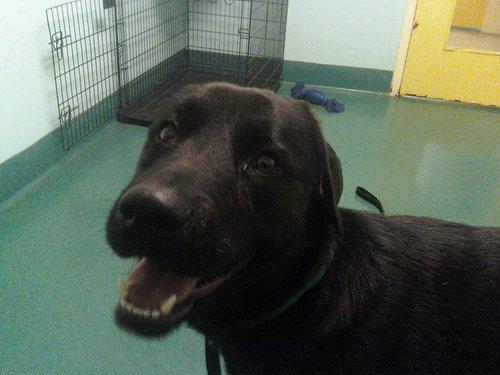 I asked to meet with him and this is a picture from that first meeting. He walked in the room and over to me, gave me some more sniffs and sniffed around the room before coming back to me. I remember he sat down in front of me and rested his chin on my knee. I knew he was the one.
I brought him home on December 26, 2008, using some money my family gave me for Christmas to adopt him and get all the things you need to take care of a dog.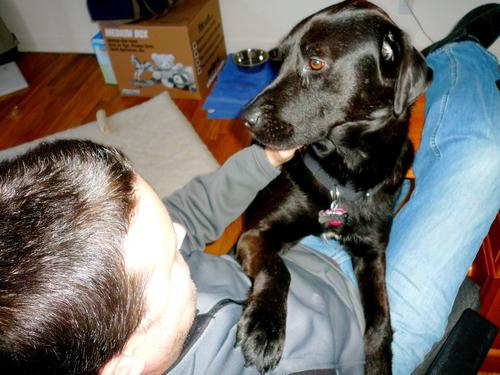 I took him home and within a few days, he decided I was his as well.
We went camping together, watched movies together, and just enjoyed each others company.
I'm not going to drag this story out. There would be too many stories to tell, and so much happiness was shared between us.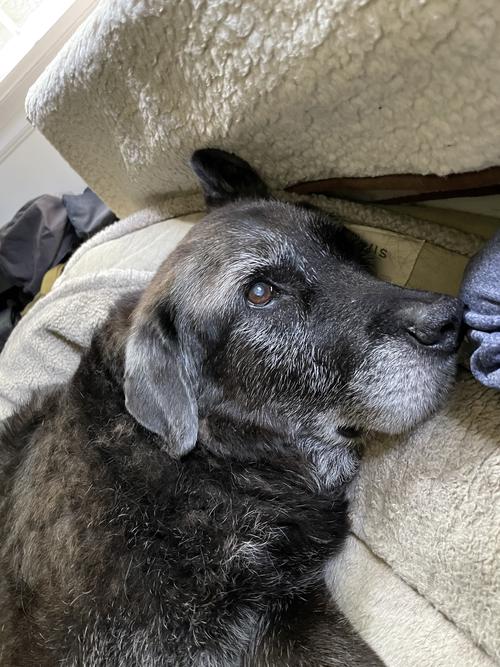 Yesterday, June 14, 2021, we had to say good-bye.
He made it to ~16 years old and I had the joy of spending 13 of those years with him. He helped me through sad times and celebrated happy times alongside me.
One of the few good things that came out of this pandemic is that at least I got to spend the last ~1-1.5 years with him while working from home so we were able to spend lots of time together.
He'll be forever remembered, missed -- and most of all, loved.
If you'd like to see more photo's of him, I recently added photo albums to my site and dedicated one to Atticus.